On 31, August 2021, we held a seminar as the 3rd NEXTA forum at Next Generation Co-Creation Centre( NEXTA) research building.
This time, we invited Mr.Suzuki, doctor of engineering, professor and emeritus at the University of Tokyo, also known as a specially appointed professor at the Institute for Future Initiatives as a lecturer and more than 50 people from the companies both inside and outside of Shimane, as well as administrational related people participated including online.
The theme was "Recovering aircraft industry from Covid-19 pandemic; Reducing CO2, uninhabited vehicle, and flying car's point of view", he explained to the participants about the trend of the aircraft industry in an easy to follow way, the participants expressed that " I got to know the figure of the technologic trend of aircraft at the moment and future". 
In the discussion after the lecture, he gave us some advice on "How to collect information on activities in order to achieve decarbonized society", the participants learned a lot through this active discussion.
The NEXTA forum is an activity to promote communication between NEXTA and the companies in Shimane prefecture on a regular basis. It is aimed at creating innovation by joint researches, or accepting working adults to the Doctor course (Graduate School of Natural Science and Technology) and train up them to be hard-core technical human resources, and to develop to be a new collaboration. The content and the date for the 4th forum are under consideration. We will inform you once it is fixed.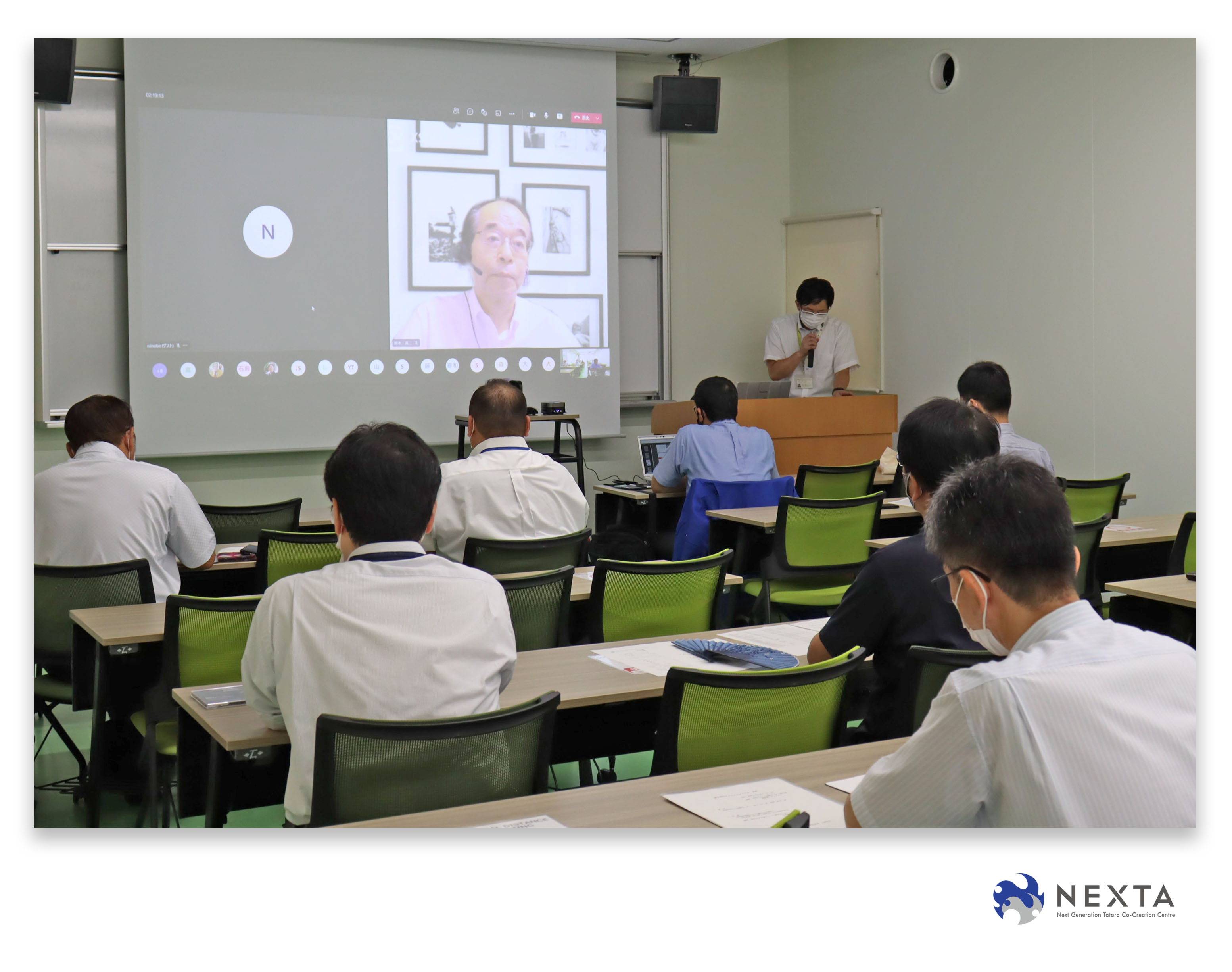 Contact
Next Generation Co-Creation Centre