From the 19th to the 21st of October, 2022, Professor Roger Reed at the University of Oxford, who is also the director of the Next Generation Tatara Co-Creation Centre (NEXTA), visited NEXTA in order to attend an important meeting related to the project, as well as for the research discussions with the researchers.
All the researchers engaged in the project at NEXTA gave presentations and reported the progress and future plans. They had discussions including a question and answer section. It was the first time in 3 years to have a face-to-face research discussion, and it was an excellent opportunity to exchange opinions actively. Professor Reed encouraged the researchers saying, "I am very impressed with all the progress of the project."
Despite his tight schedule in only 3days, Professor Reed walked and see around every part of the research building of NEXTA which had been built by reflecting his direction. He also talked to each student he met in the building and it was a precious experience for the students as well.
At the end of the stay, he sent a message to the researchers saying, "I am very proud of the activities at NEXTA. There is various excellent research which could be recognized internationally. Let's continue strongly to proceed with the activities."
NEXTA will continue to work together with the University of Oxford team, including the director Roger Reed and proceed with the joint research as well as Human resources development.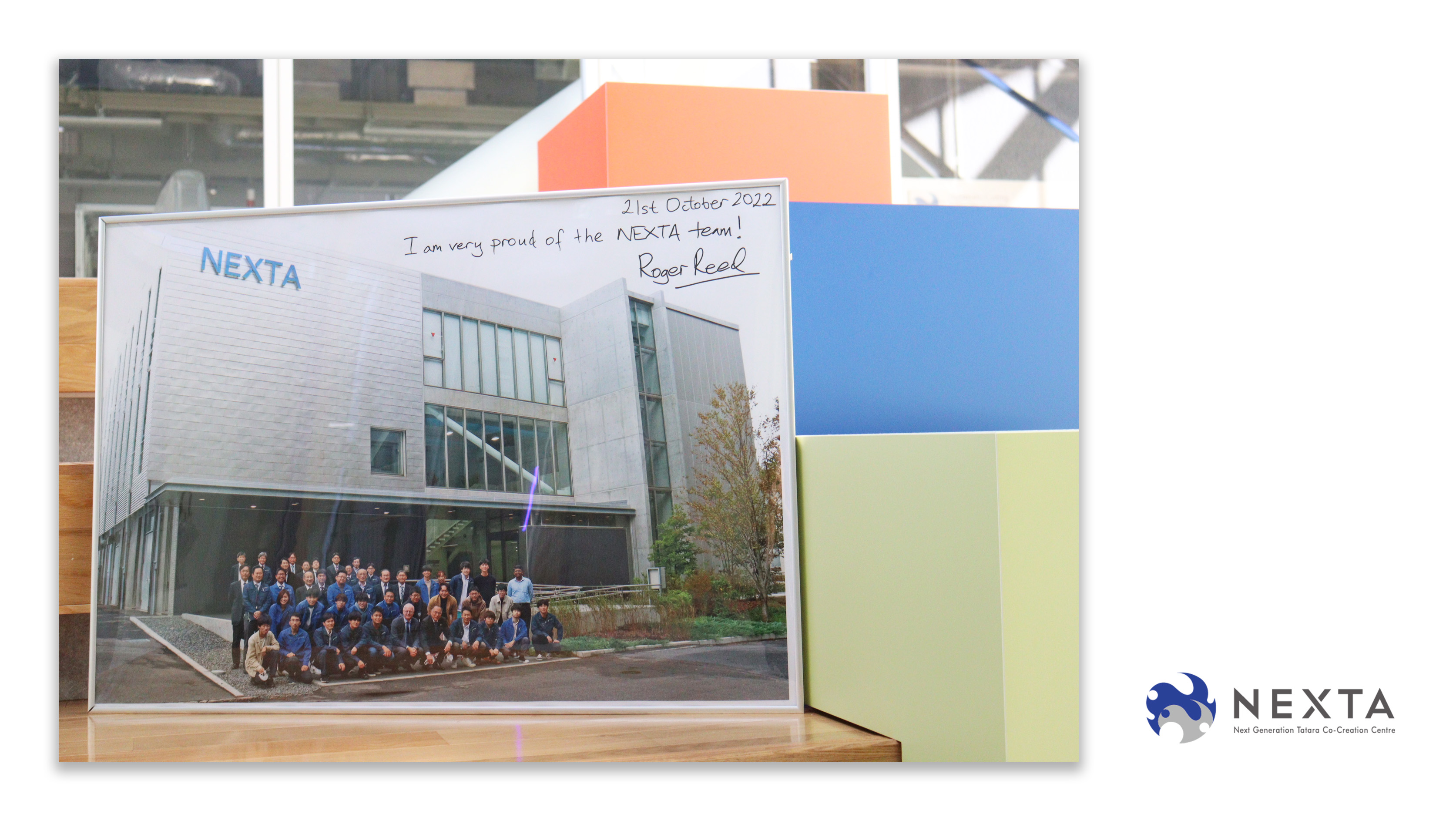 Point of Contact
Next Generation Tatara Co-Creation Centre