The 5th round of "Shimane Advanced Metal Materials Base Creation Project Conference" (B Conference) was held on 16 December 2020. This Conference is held twice a year for discussions for the Project of Subsidy for Regional University / Regional Industry Creation, "Creation of a Global Base for Advanced Metals -Next Generation TATARA Project-". The conference was held online the same as the previous time, connecting Shimane University, the collaborating researchers in the UK, including Professor Roger Reed of the University of Oxford, the Director of the Next Generation Tatara Co-Creation Centre (NEXTA), the Cabinet Office in Tokyo, and other related organizations.
At the beginning of the conference, Mr. Ota, Acting Project Manager, gave the opening remarks, saying "our mission is to create a virtuous cycle of youth employment creation and human resource development through efforts to expand the industry and develop highly specialized human resources, and all parties concerned must work together for the endeavour."
The attendees discussed various topics such as the progress report on the Aircraft Project, Motor Project, and Human Resource Development Project, and a proposal of a new theme considering the COVID impact. Some of the committee members emphasised the importance of public relations, and others expressed expectations for a virtuous cycle of human resource development and industrial development through the project.
The next B Conference is scheduled for July 2021.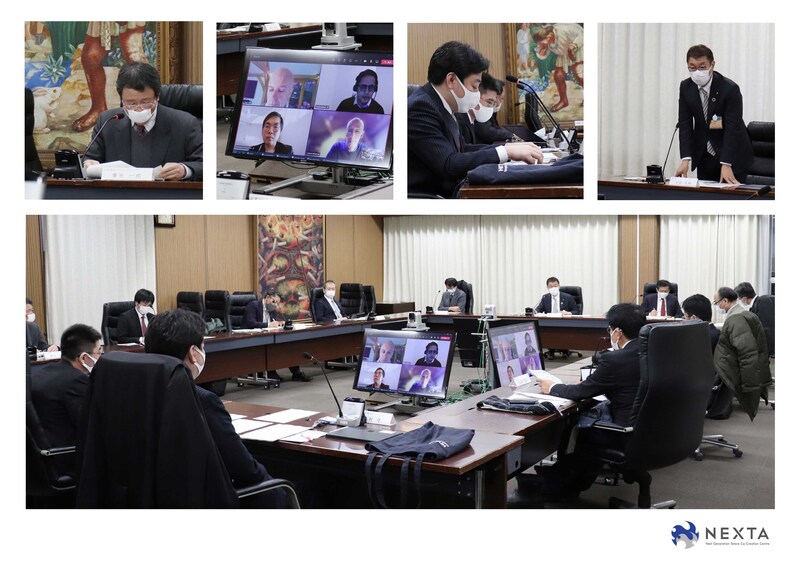 Contact
NEXTA Project Promotion Office